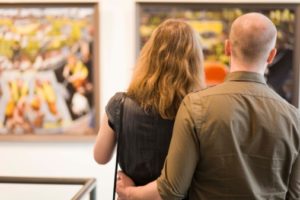 Shopping in a gallery can be complicated. Shopping here during a sale requires some patience too. 
For starters, you're likely not going to be handling the pieces. Our staff will gladly assist you  in sorting and viewing the items you wish to see and buy. Many of the pieces can be fragile, so it's vital to the value of the pieces that a professional do the moving and lifting.
As we gather your purchases, we will then carefully wrap them for taking with you, or arrange to have them shipped to your address.
Payment is possible via all major credit cards as well as personal check and cash.
Please note that we can always arrange for a private appointment to more fully explore all the styles and works.