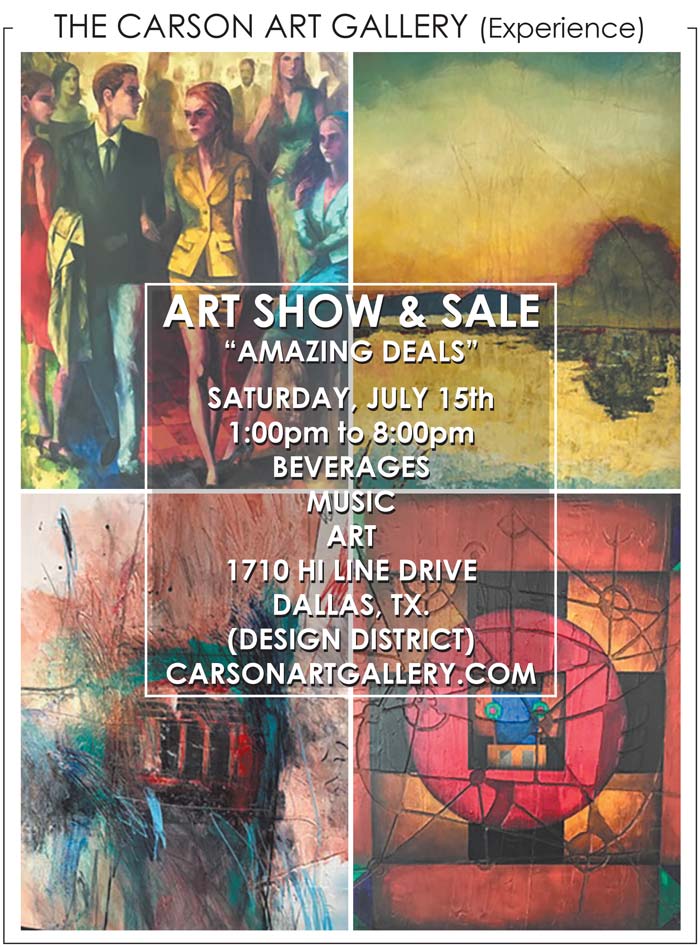 The Carson Gallery SALE is unprecedented for this part of the Dallas Design District and an absolute first for Carson.
With over 800 pieces offered to the public and ridiculously huge discounts, offers are coming in from our existing trade contacts (architects and interior designers) and the many people who stop in on their way somewhere else. Rumor has it, the iced latte at Ascension is so much more satisfying once you've saved $1500 on an original piece.
We have pieces set up in groupings of styles (abstracts, traditional, landscapes, figures, etc.) so you can breeze in, find what you can't live without, buy what you can afford and be on your way.
You can wait while we wrap your purchases for safe transport, or arrange for delivery at a later date.
It is a crazy time, but an excellent way to start your summer browsing original paintings and prints, and finding the one (or several) pieces to make your home, or office your own personal gallery.
Come see us this Wed-Friday, 11-4 and SATURDAY FROM 1-8 pm For Music, Beverages and Special Show Pricing
NOTE: You may also call Diane Carson at (214) 693-0314 for an appointment.